Pompano Beach is a great place to look if you're in the market for a new home. This city has a wide variety of architectural styles to choose from, so no matter your taste, you're sure to find something that appeals to you. In this blog post, you'll learn about the most popular styles in Pompano Beach real estate: Art Deco, Art Moderne, Beaux-Arts, Mediterranean Revival, Mid-Century Modern, Mission Revival, and Vernacular.
Pompano Beach architectural styles to look out for
1. Art Deco
Art Deco was a movement that applied to art, fashion, and architecture in the 1920s and 1930s. An Art Deco example of Pompano Beach real estate is easy to spot! If the property seems to be both practical and elegantly lavish, it is likely an Art Deco home. An Art Deco property often includes some combination of aluminum, steel, chrome, stucco, terracotta, and decorative glass in its structural elements. It is common to see decorative designs that include chevrons, florals, pyramids, sunbursts, and other geometric shapes in Art Deco Pompano Beach real estate. High contrast with bold colors is prominent in the interior design. It is also common to see a spire or parapet at each corner of the roof of Art Deco homes for sale in Pompano Beach.

2. Art Moderne
Art Moderne, also called Streamline Moderne, is a part of the late Art Deco movement and first appeared in the 1930s. This style is easy to spot among homes for sale in Pompano Beach since buildings in this style are clearly inspired by the large ocean liners of the past. If the building looks somewhat inspired by the structure of the Titanic, it is probably Art Moderne. When shopping for Pompano Beach real estate, look for strong use of horizontal lines, polished metal, nautical decorations, and a flat roof. It is also common to see rounded edges. Art Moderne is not as extravagant as its parent movement, Art Deco. Instead, it focuses on streamlined details, which is a response to public frustration with the excess of the Roaring Twenties and the start of the Great Depression.

3. Beaux-Arts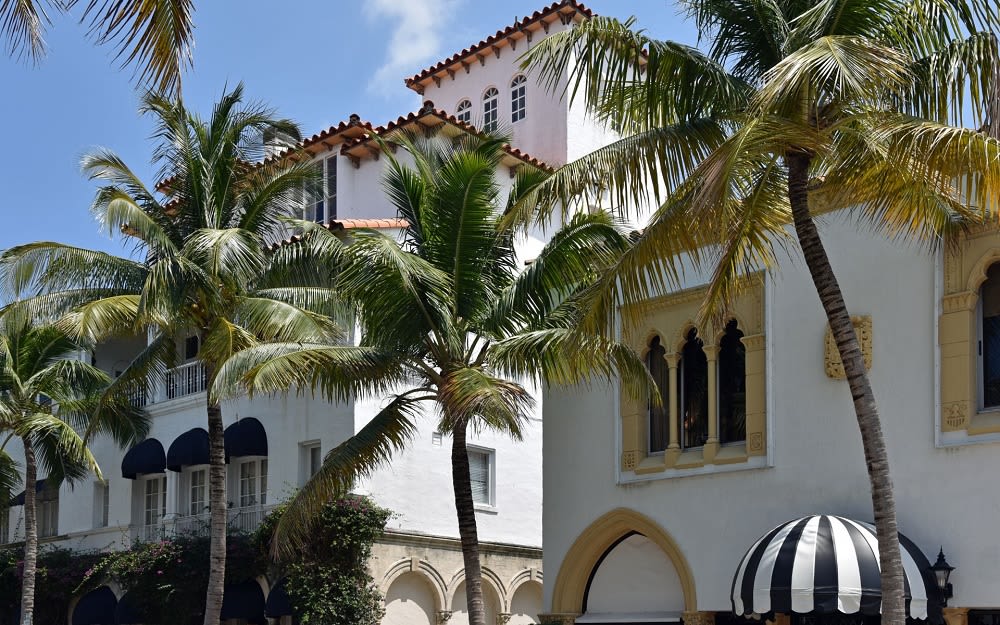 Beaux-Arts derives its name from the architecture school in France, where it was taught from the end of the 1800s through the early 1900s. Beaux-Arts examples of Pompano Beach real estate are more commonly seen in public structures, such as government offices or museums, but they can also be seen in residences that have distinctly lavish and ornate designs. When seeking a Beaux-Arts property among homes for sale in Pompano Beach, look for a structure with heavy use of stone, artistic figures embellishing the exterior façade, a first story raised above ground level, and the use of columns.
4. Mediterranean Revival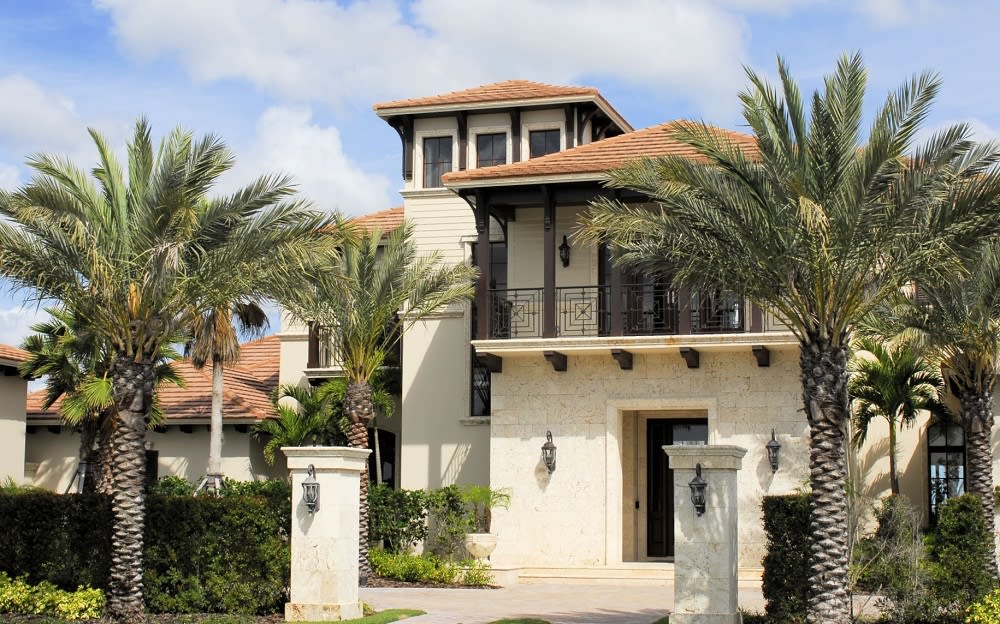 Mediterranean Revival designs are inspired by life around the Mediterranean Sea, with heavy influences from Italy, Portugal, and Spain. The Mediterranean style was primarily used in the early- to mid-1900s but had a second revival, known as Neo-Mediterranean, with more influences from other Mediterranean areas like Algeria, Morocco, Cypress, and Tunisia. When shopping for Mediterranean Revival homes for sale in Pompano Beach, buyers should look for a stucco exterior, a roof with red terracotta tiles, and the use of ornate arched doorways, windows, and porches. It is common to see the very symmetrical placing of windows. Pompano Beach real estate in this style usually does not exceed two stories. A Mediterranean Revival home also highlights a connection to nature with balconies, terraces, and large patios. Outdoor living space is an absolute necessity for this style.
5. Mid-Century Modern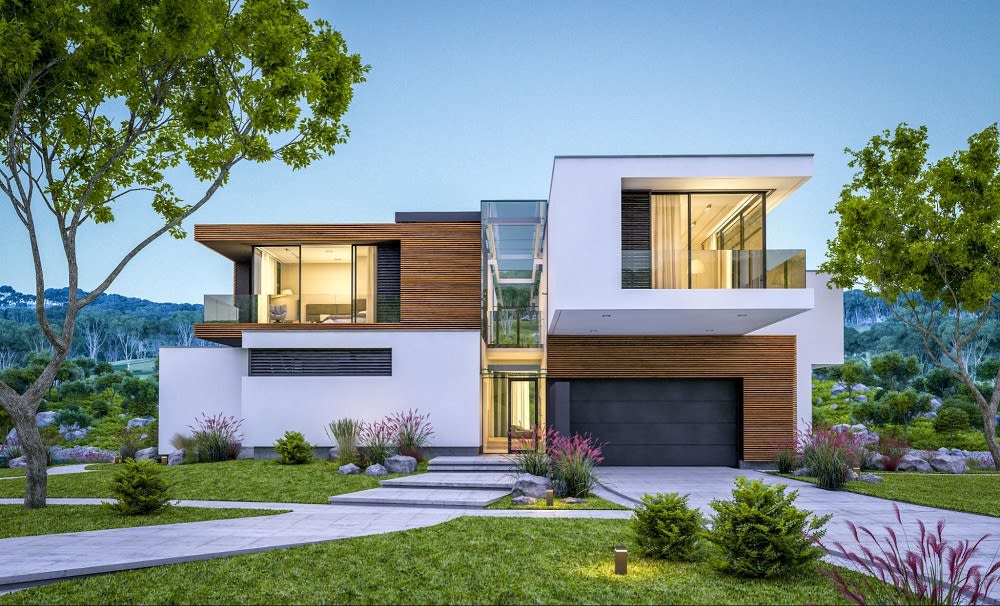 Mid-Century Modern refers to an architectural style that was especially popular from the 1940s to the late 1960s. The style has three sub-styles: Contemporary, International, and Organic. The Contemporary style is the most common and can be recognized by its clean lines and floor-to-ceiling windows. The International style emphasizes minimal decoration and simplicity, while the Organic style focuses on nature-inspired lines and shapes. Mid-Century Modern Pompano Beach real estate often has a split-level design and emphasizes right angles, many straight lines, and an overabundance of glass to bring in natural light.
6. Mission Revival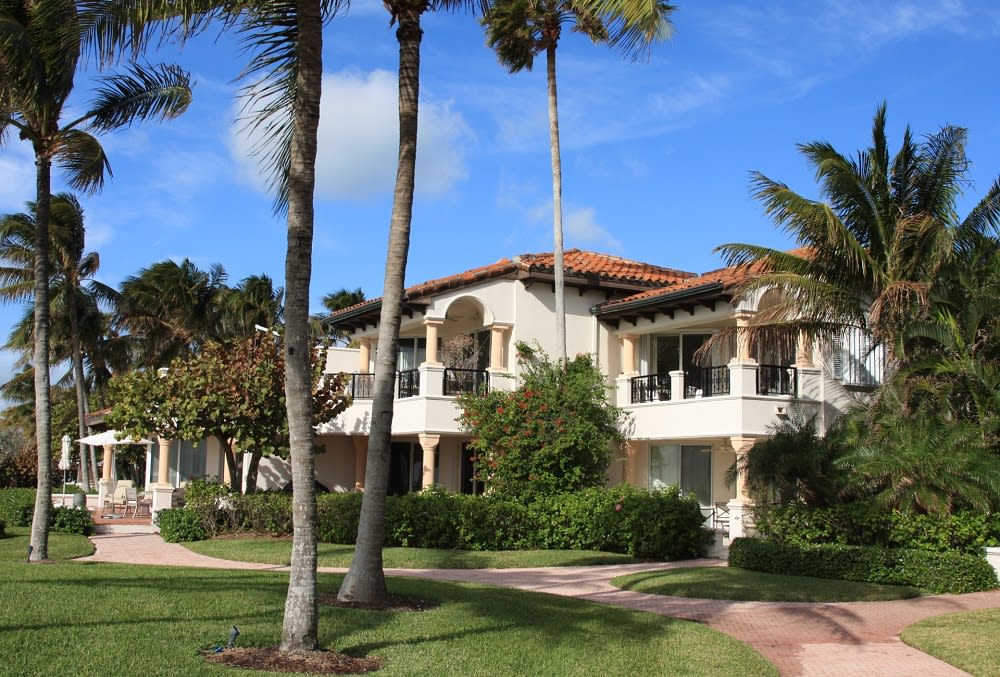 Mission Revival is most commonly seen in the Southwest but is still prevalent throughout the United States. The style is also referred to as "Western Craftsman" and has many similarities to the Spanish Colonial Revival style. Buyers interested in Mission Revival homes for sale in Pompano Beach should look for red-tiled roofs with overhanging eaves, a stucco exterior, and the use of decorative ironwork.
7. Vernacular
Vernacular is a difficult-to-define architectural style since there are minimal similarities among homes in this style. Rather, this style is better known for being constructed without the guidance of an architect. Instead, Vernacular homes are built by builders who constructed homes based on their knowledge and understanding of building homes. As such, a Vernacular home is often a reflection of the era in which a builder gained their experience and, thus, can vary considerably. A Vernacular house emphasizes ease and function rather than aesthetic details and specific materials. Buyers looking at Pompano Beach real estate can spot a Vernacular design if it emphasizes the use of local materials, has a very practical design, and includes technology specific to the decade in which it was constructed.
Looking for your own piece of Pompano Beach real estate?
Pompano Beach is definitely worth considering if you're in the market for a new home. With its wide variety of architectural styles to choose from, you're sure to find something that appeals to your taste. So if you're looking for a place with character and style, Pompano Beach real estate should be at the top of your list. And if you need help finding the right home in this city, don't hesitate to reach out to a local real estate agent like
Tristan Payne
for assistance with your search.